Zand en grind pomp

Invoering:
Superieure grindpompen en onderdelen van het MKB. Wij produceren horizontale horizontale grindpompen van hoge kwaliteit, vervangende pomponderdelen en leveren pompservices aan een breed scala van markten over de hele wereld. Onze pompen zijn erg populair in industrieën als hardrock-mijnbouw, minerale verwerking, energieopwekking, aggregaatproductie of elke toepassing voor het verpompen van drijfmest.
Bij MKB hebben we oplossingen voor alles wat je nodig hebt voor zand en grind. Onze primaire focus is zand- en grindwas- en verwerkingsapparatuur. Wij bieden kale apparatuur, complete installaties, baggermaterieel en alle gerelateerde componenten. We zullen ook alle apparatuur op maat samenstellen die aan uw behoeften voldoet. We hebben momenteel een grote verscheidenheid aan apparatuur op voorraad en klaar voor gebruik. Bekijk ons!
Als u niet ziet waarnaar u op zoek bent in de lijst, stuur ons dan een e-mail of bel ons, we hebben het misschien.
Een korte introductie van de drijfmestpompen die wij aanbieden:
Slurry-pompserie:
1. Metaal Gevoerde Drijfmestpomp, SH Type; 2. Rubber-beklede drijfmestpomp (SHR-type); 3. Hi-Pressure Slurry Pump (SBH Type);
Gravel Pump-serie:
1. Hard metaalzandpomp (SG, SHG-type); 2. WN Dredging Pump (WN Type);
Opvangbak serie:
1. Metalen verticale drijfmestpomp (SV-type); 2. Rubber verticale drijfmestpomp (SVR-type);
Lokale pompserie:
1. Power Plant Slurry Pump (ZBG Type); 2. Kolenwassing drijfmest pomp (ZJ Type);
Schuim pomp serie


specificaties:
| | |
| --- | --- |
| Model | SG-150E |
| Outlet | 6-inch |
| Capacity | 126-576m3/h |
| TDH | 6-52m |
| Rated Motor Power | 120Kw |
| Speed | 800-1400r/min |
| NPSH | 3-4.5m |
Bouw van de zandpomp: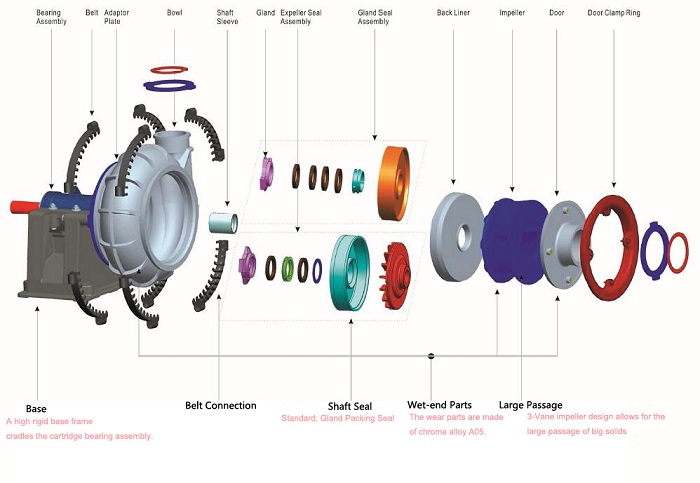 Standaard materiaal van natte delen: Hi-Chrome Alloy A05

Typische applicaties:
Zand en grind
Zand opgraving
Hydraulische mijnbouw
Cyclone-feeds
Slakgranulatie
tunneling
Prestatiecurve: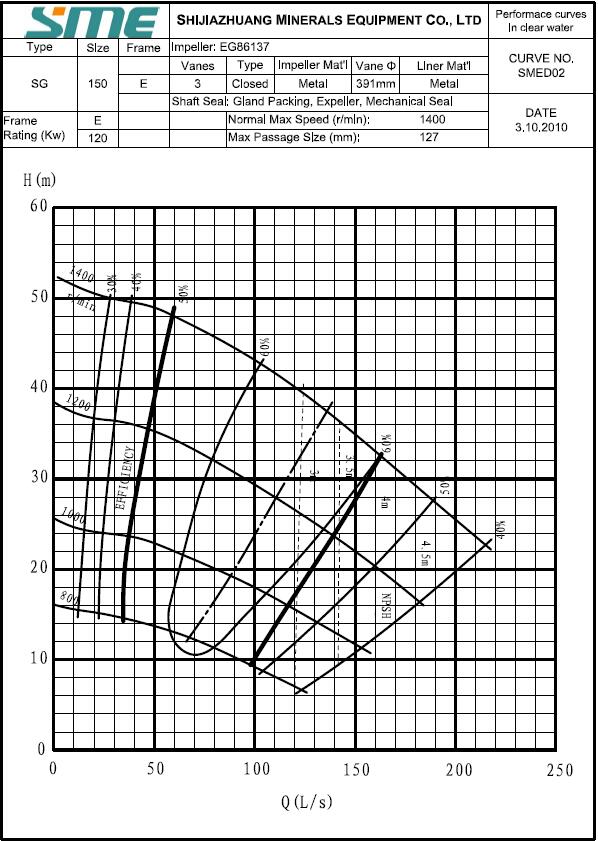 Projecten met SME Gravel Pumps: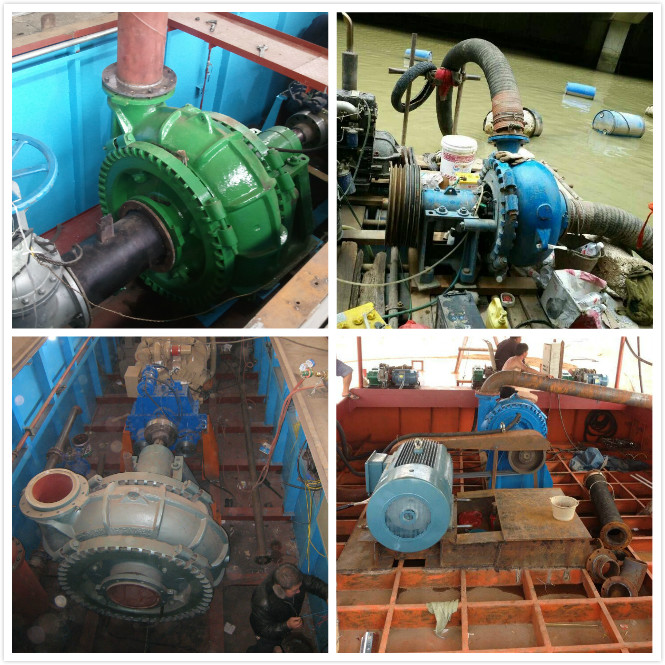 Product Categorie : Grind pomp > Hard Metaal Zandpomp