Sand Booster Gravel Pump
Invoering:
Een boosterpomp is nodig om de zandafgifte te verhogen wanneer u slurrie aan het pompen bent of lange afstanden zand. De SME SG-grindpomp is ideaal voor pompen met een hoge viscositeit en een hoge soortelijke dichtheid, met aanzienlijk minder uitvaltijd en onderhoudskwesties. De afvoergroottes variëren van 4-inch tot 16-inch.
Type SG hardmetalen zandpomp zijn heavy-duty metalen grindpompen met een enkel omhulsel, ontworpen voor taken met een hogere kop, zoals cycloonvoeding, lange afstand pijpleidingen en hoge statische afvoerkoppen. SME SG-serie grindpompen zijn ontworpen om zeer grote deeltjes te verwerken voor grind- en baggerwerkzaamheden. In staat om grote deeltjes te verwerken bij consistent hoge efficiëntie resulteert in lage cost of ownership. Het grote interne profiel van de behuizing vermindert de bijbehorende snelheden waardoor de levensduur van de componenten verder wordt verlengd.
Voor grindpompen hebben we alleen een hardmetalen zandpomp en WN-baggerpompen. Er zijn geen rubberen grindpompen. De SG-grindpomp is van het ene omhulsel, het slakkenhuis van de slurrypomp. Samen met het complete grindpompuiteinde produceren we zowel grindpomponderdelen als metalen pomponderdelen.
SG / 300G is een 12-inch ontlading van een hardmetalen zandpomp, met een stroomsnelheid tot 2880 cubitmeter en een hoofdhoogte tot 70 meter.
Specificaties van Gravel Pump SG / 300G:
| | |
| --- | --- |
| Model | SG-300G |
| Outlet | 12-inch |
| Capacity | 720-2880m3/h |
| TDH | 10-70m |
| Rated Motor Power | 600Kw |
| Speed | 300-700r/min |
| NPSH | 2-8m |
Explosieve weergave van SG grindpompen: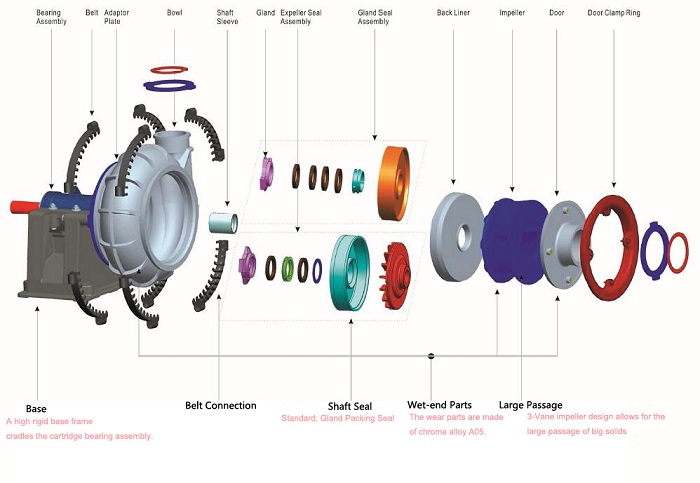 Standaard materiaal van natte delen: Hi-Chrome Alloy A05

Typische applicaties:
Zand en grind
Zand opgraving
Hydraulische mijnbouw
Cyclone-feeds
Slakgranulatie
tunneling
Outline Dimension of Gravel Pump SG / 300G: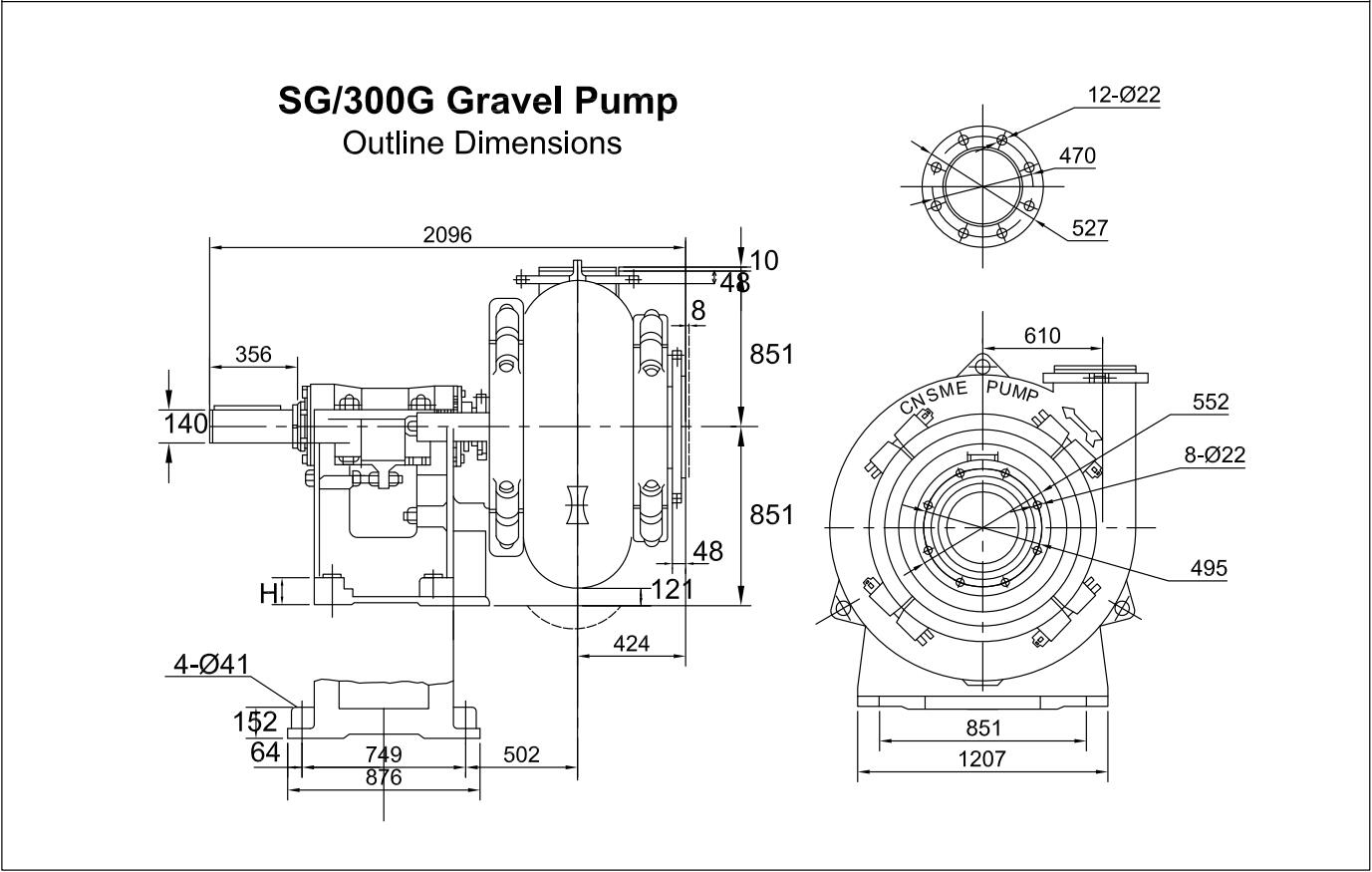 Prestatiecurve: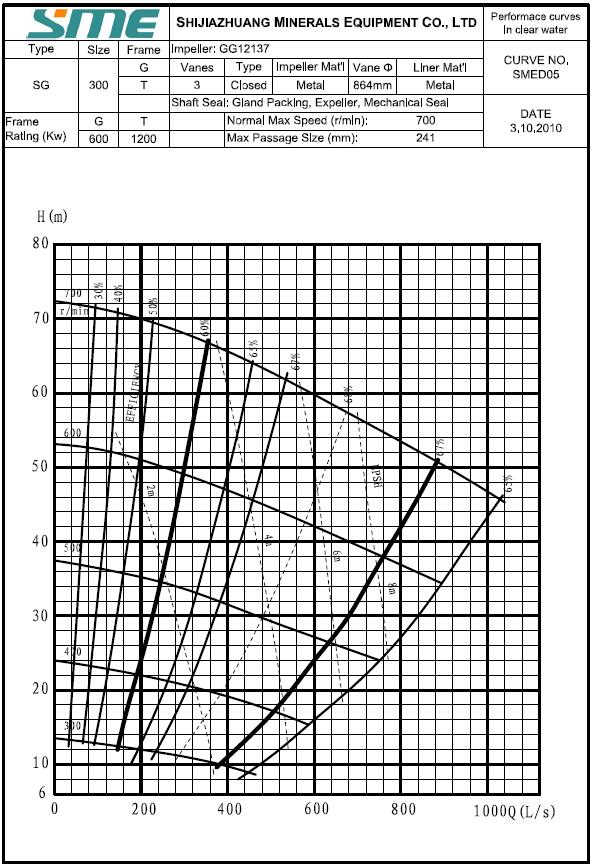 Projecten van MKB-grindpompen voor zandbaggerwerkzaamheden: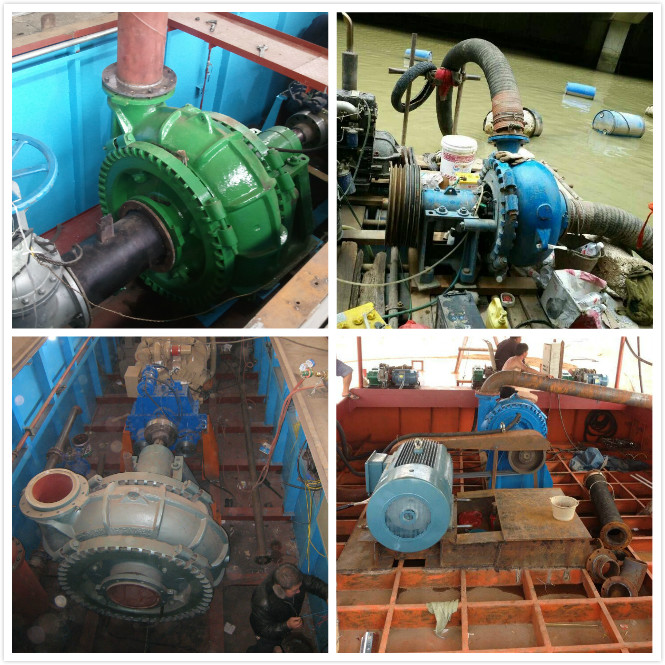 Product Categorie : Grind pomp > Hard Metaal Zandpomp