Booster Station zandmestpompen
Invoering:
Twee sets blote schachtmelkpompmodel MKB SH-75C zijn zojuist aan de haven Tianjin geleverd om het schip te vangen op 14 november 2016 op weg naar Roterdam, Nederland, en dit is niet de eerste partij pompen of onderdelen die we verkocht aan de Europese landen. Onze kwaliteit is sinds enkele jaren geaccepteerd door klanten uit EU-landen en dit jaar hebben we nieuwe klanten uit de EU.
SH-75C is een met metaal beklede slurrypomp die geschikt is voor schurende slakken, zand, slib en slib. Als de onderdelen aan het natte uiteinde versleten zijn, kunnen ze worden vervangen door hetzelfde materiaal of worden vervangen door natuurlijk rubber of polyurethaan. De afmetingen komen allemaal overeen, wat een zeer voor de hand liggend voordeel is van MKB-slurriepompen. De pomp kan worden aangedreven door een elektromotor of een dieselmotor, en ze kunnen rechtstreeks worden aangesloten door coupings of V-riemen.

Een korte introductie van de drijfmestpompen die wij aanbieden:
Slurry-pompserie:
1. Metaal Gevoerde Drijfmestpomp, SH Type; 2. Rubber-beklede drijfmestpomp (SHR-type); 3. Hi-Pressure Slurry Pump (SBH Type);
Gravel Pump-serie:
1. Hard metaalzandpomp (SG, SHG-type); 2. WN Dredging Pump (WN Type);
Opvangbak serie:
1. Metalen verticale drijfmestpomp (SV-type); 2. Rubber verticale drijfmestpomp (SVR-type);
Lokale pompserie:
1. Power Plant Slurry Pump (ZBG Type); 2. Kolenwassing drijfmest pomp (ZJ Type);
Schuim pomp serie
specificaties:
| | |
| --- | --- |
| Model | SH-70C |
| Outlet | 3-inch |
| Capacity | 86.4-198m3/h |
| TDH | 9-52m |
| Rated Motor Power | 30Kw |
| Speed | 1000-2200r/min |
| NPSH | 4-6m |
Bouw van metalen drijfmest pomp: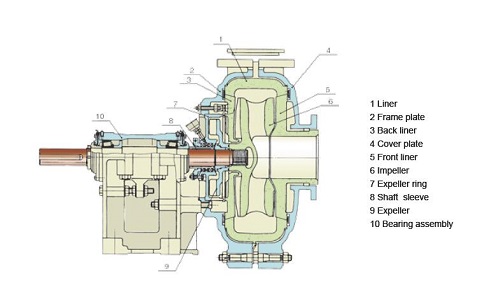 Standaard materiaal van natte delen: Hi-Chrome Alloy A05

Typische applicaties:
afval
Zware mijnbouw
Ash Handling
Cyclone-feeds
Pulp en papier
Schurende slurries
Kolen voorbereiding
Verwerken van mineralen
Aggregate Processing
Zware weigering verwijderen
Prestatiecurve: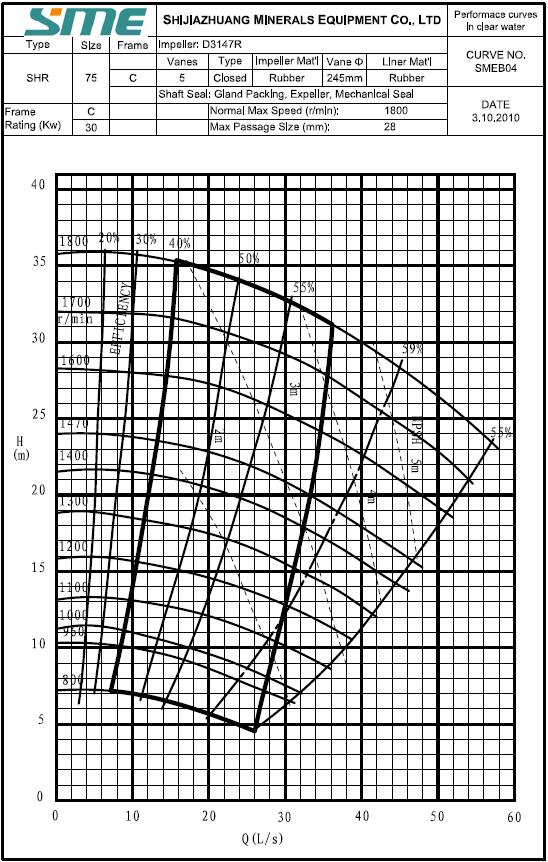 Projecten met drijfmestpompen: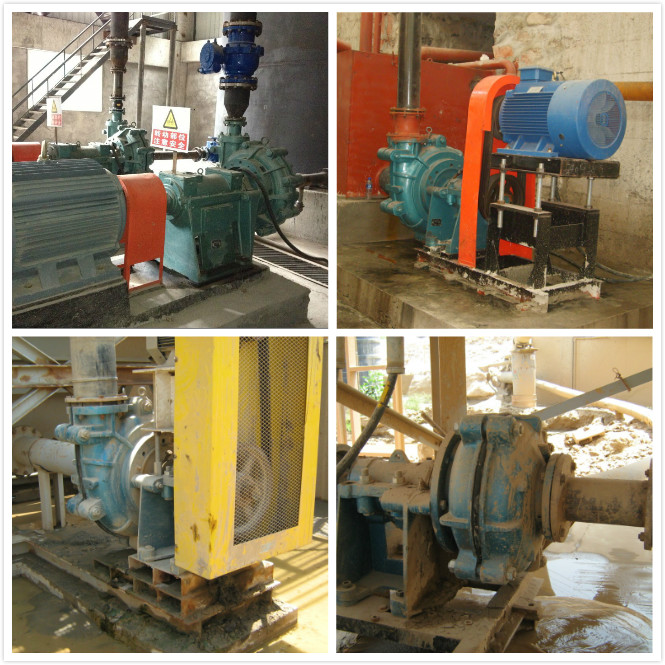 Product Categorie : Slurry Pomp > Metaal bekleed drijfmest pomp