Zware drijfmestpompen

Invoering:
Type SH zijn horizontale, eentraps centrifugale drijfmestpomp met dubbele kastconstructie
Deze serie pompen is veilig ontworpen om een ​​hoge efficiëntie te hebben, eenvoudig te bedienen. Ze kunnen in een rots worden gebruikt, wat leidt tot corrosie en schuring. De pomp kan werken bij lage temperaturen, in contact met het zoute water, vocht.

Of het nu gaat om het wassen van kolen, het transporteren van fosforzuursuspensie of het aandrijven van scheiding van siliciumdioxidezand door een hydrocycloon, SME SH-200 F-drijfmestpompen zijn de beste pompen voor de klus. Zware metalen slurriepompen zijn het grootste voordeel van het MKB, omdat we al zo goed zijn in het produceren van pomponderdelen met een hoge chroomlegering en zo ervaren in het assembleren van deze onderdelen om pompen compleet te maken. Bent u op zoek naar pompen voor uw zware toepassingen? Aarzel niet, want KMO zal u een betrouwbare leverancier en partner zijn in het verlagen van uw kosten en het aanbieden van de beste prijzen en kwaliteit.
Een korte introductie van de drijfmestpompen die wij aanbieden:
Slurry-pompserie:
1. Metaal Gevoerde Drijfmestpomp, SH Type; 2. Rubber-beklede drijfmestpomp (SHR-type); 3. Hi-Pressure Slurry Pump (SBH Type);
Gravel Pump-serie:
1. Hard metaalzandpomp (SG, SHG-type); 2. WN Dredging Pump (WN Type);
Opvangbak serie:
1. Metalen verticale drijfmestpomp (SV-type); 2. Rubber verticale drijfmestpomp (SVR-type);
Lokale pompserie:
1. Power Plant Slurry Pump (ZBG Type); 2. Kolenwassing drijfmest pomp (ZJ Type);
Schuim pomp serie
specificaties:
| | |
| --- | --- |
| Model | SH-200F |
| Outlet | 8-inch |
| Capacity | 612-1368m3/h |
| TDH | 11-61m |
| Rated Motor Power | 260Kw |
| Speed | 400-850r/min |
| NPSH | 4-10m |
Bouw van SH Metal Pumps: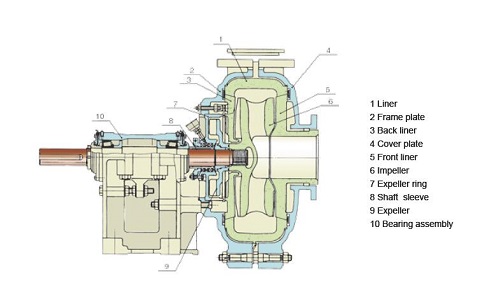 Standaard materiaal van natte delen: Hi-Chrome Alloy A05

Typische applicaties:
afval
Zware mijnbouw
Ash Handling
Cyclone-feeds
Pulp en papier
Schurende slurries
Kolen voorbereiding
Verwerken van mineralen
Aggregate Processing
Zware weigering verwijderen
Prestatiecurve: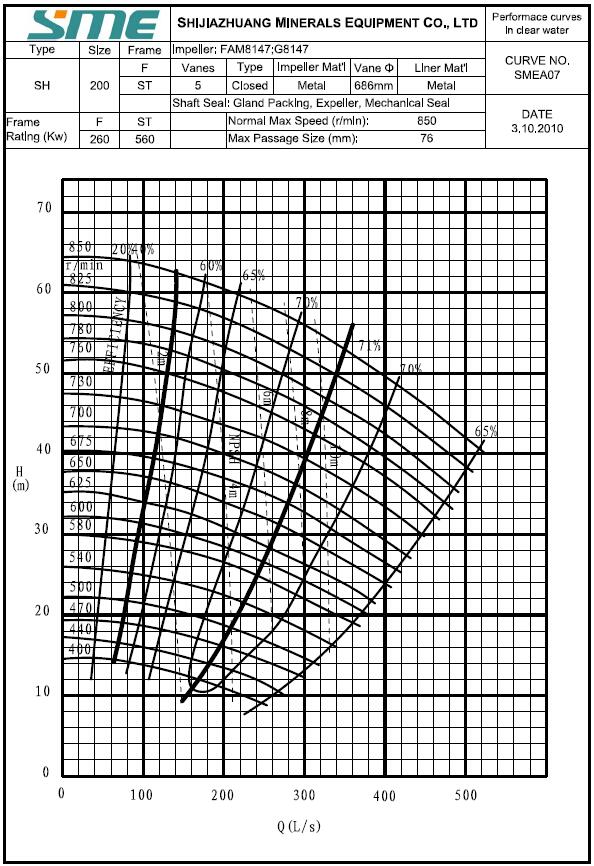 Projecten met MKB SH-mestpompen: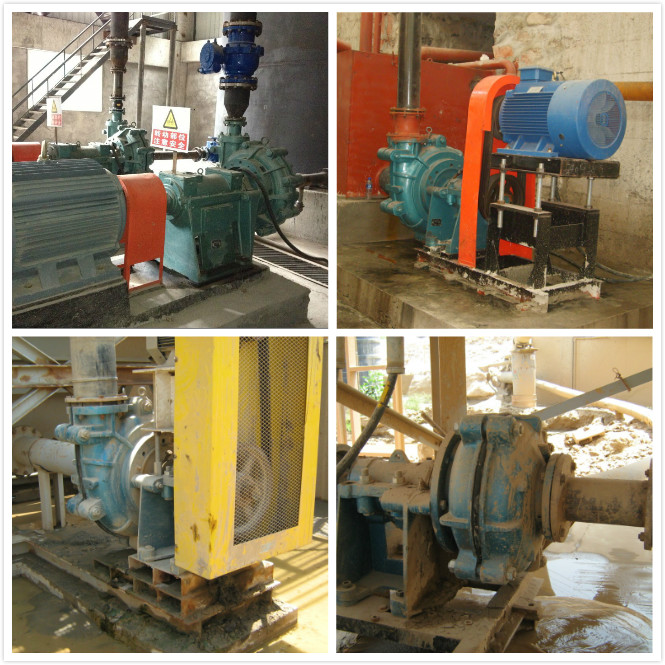 Product Categorie : Slurry Pomp > Metaal bekleed drijfmest pomp