Mclanahan Metal Slurry Pump


Invoering:
Metalen slurriepomp wordt gebruikt voor het hanteren van sterk schurende slurries in mineralen en mijnsectoren. Wanneer de pH-waarde van de suspensie tussen 5 en 14 ligt, is het een goede keuze om hardmetaal materiaal te gebruiken, dat we A05 noemen. Metalen drijfmest pomp is ook de best verkochte pompen in MKB-bedrijf. Metaalslurriepompen worden ook veel gebruikt in steengroeven en steenkoolwinningsinstallaties.
De primaire toepassingen voor de SME SH metaalslurriepompen zijn molenontlading, brekerslurrie, zand en aggregaat of elke grove vaste stof of andere ernstige, schurende slurries, vooral in de fabrieken in koper, goud, ijzererts, loodzink, kolen of fosfaat. De meest dramatische besparingen zullen in deze toepassingen zijn, hoewel besparingen ook zullen worden gerealiseerd op gevonden vaste stoffen, zoals fijn zandwinning of kaolien. Het belangrijkste voordeel van de SH-metaalmestpompen is het 10% tot 30% lagere vermogen, een lange gelijkmatige levensduur en minder stilstand van de pomp, wat resulteert in lagere kosten per ton gepompt, samen met een betere cycloonscheiding.
Een korte introductie van de drijfmestpompen die wij aanbieden:
Slurry-pompserie:
1. Metaal Gevoerde Drijfmestpomp, SH Type; 2. Rubber-beklede drijfmestpomp (SHR-type); 3. Hi-Pressure Slurry Pump (SBH Type);
Gravel Pump-serie:
1. Hard metaalzandpomp (SG, SHG-type); 2. WN Dredging Pump (WN Type);
Opvangbak serie:
1. Metalen verticale drijfmestpomp (SV-type); 2. Rubber verticale drijfmestpomp (SVR-type);
Lokale pompserie:
1. Power Plant Slurry Pump (ZBG Type); 2. Kolenwassing drijfmest pomp (ZJ Type);
Schuim pomp serie
specificaties:
| | |
| --- | --- |
| Model | SH-100D |
| Outlet | 4-inch |
| Capacity | 162-360m3/h |
| TDH | 12-56m |
| Rated Motor Power | 60Kw |
| Speed | 800-1550r/min |
| NPSH | 5-8m |
Bouw van metalen drijfmestpompen: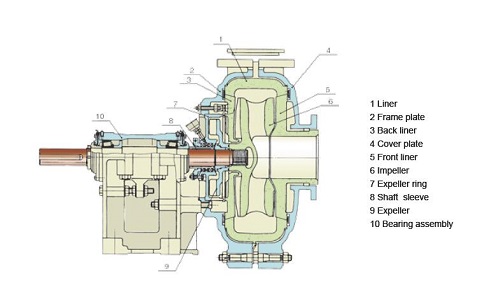 Standaard materiaal van natte delen: Hi-Chrome Alloy A05

Typische applicaties:
afval
Zware mijnbouw
Ash Handling
Cyclone-feeds
Pulp en papier
Schurende slurries
Kolen voorbereiding
Verwerken van mineralen
Aggregate Processing
Zware weigering verwijderen
Prestatiecurve: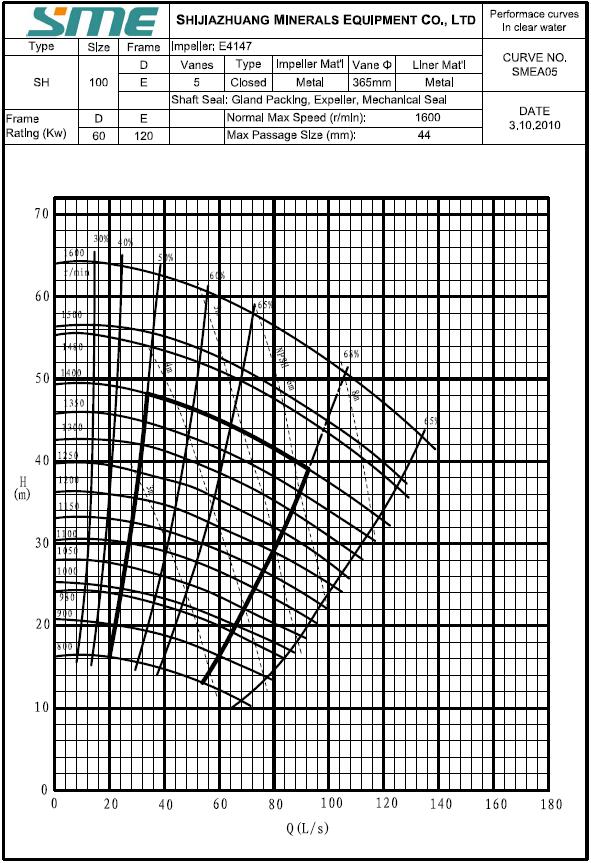 SME Metal & Rubber Slurry Pumps: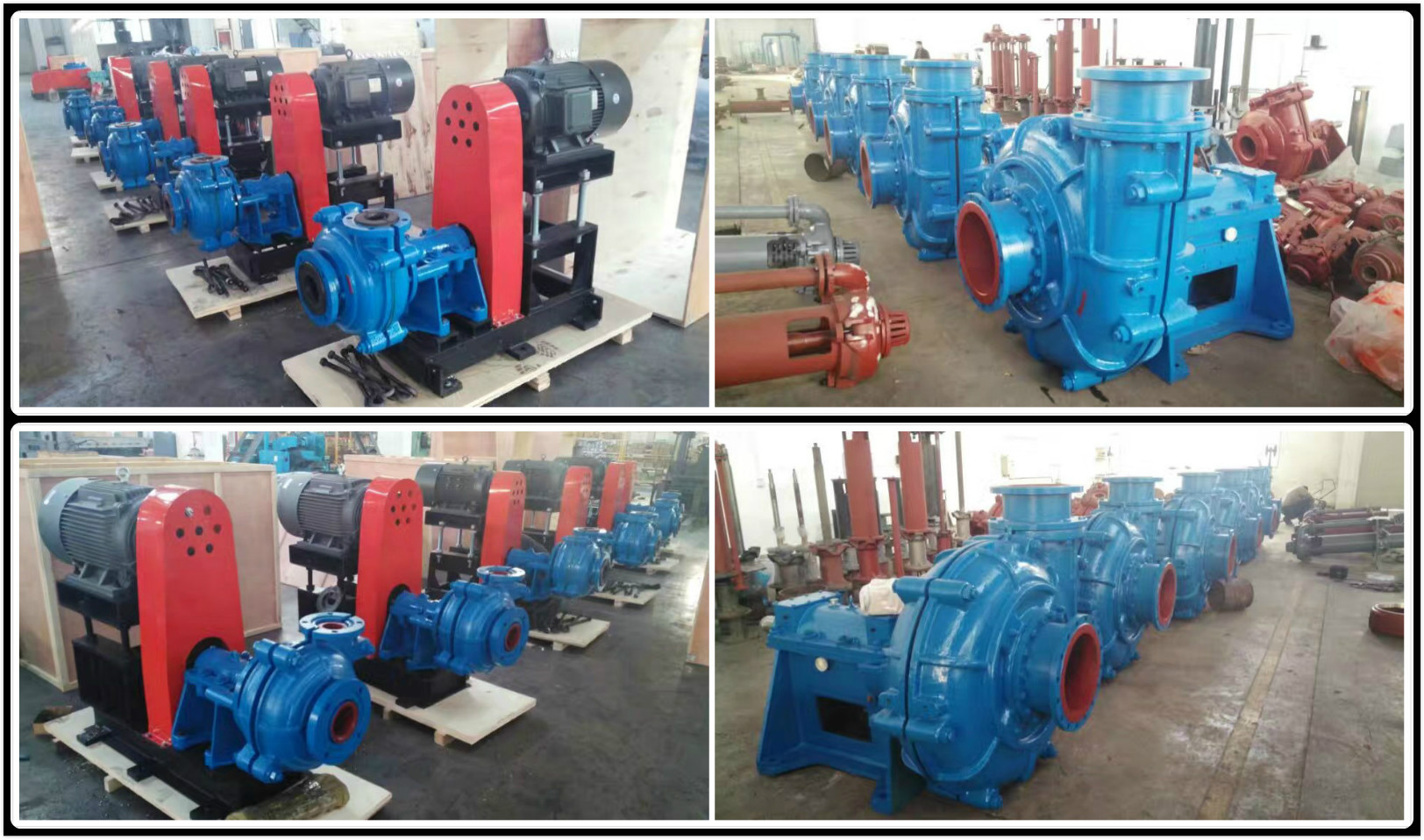 Projecten met MKB SH-mestpompen: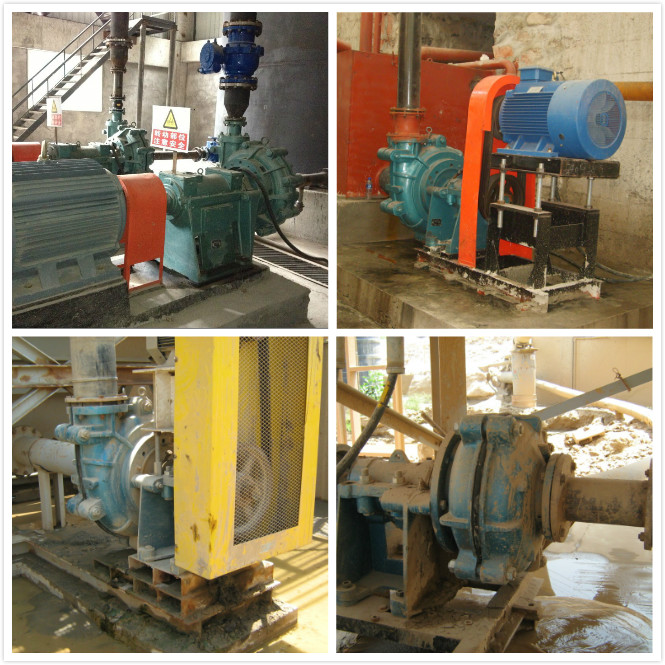 Product Categorie : Slurry Pomp > Metaal bekleed drijfmest pomp