Slijtvaste mestpompen Type ZJ
Invoering:
SP-serie centrifugale slurriepompen zijn vrijdragende, verticale, centrifugale slurriepompen.
Kenmerken :
1. SP (R) type ondergedompelde pompen zijn verticale centrifugale slurriepomp, meestal in het zwembad of de put naar
werk, gebruikt voor het transport van schurende, grove deeltjes, hoge concentratiesuspensie.
2. Geen asafdichting en asafdichting water nodig, in het geïnhaleerde volume onvoldoende omstandigheden ze
kan ook normaal werken.
3. Het pomplichaam van de ondergedompelde pomp van SP (R) is gemaakt van slijtvast metaal. Impeller is gemaakt van
slijtvaste metalen of rubber, polyurethaan SP (R) type ondergedompelde pompen delen in de vloeistof met
rubber voering, ze zijn allemaal toepasbaar voor het transport van corrosieve slurry.
Een korte introductie van de drijfmestpompen die wij aanbieden:
Slurry-pompserie:
1. Metaal Gevoerde Drijfmestpomp, SH Type; 2. Rubber-beklede drijfmestpomp (SHR-type); 3. Hi-Pressure Slurry Pump (SBH Type);
Gravel Pump-serie:
1. Hard metaalzandpomp (SG, SHG-type); 2. WN Dredging Pump (WN Type);
Opvangbak serie:
1. Metalen verticale drijfmestpomp (SV-type); 2. Rubber verticale drijfmestpomp (SVR-type);
Lokale pompserie:
1. Power Plant Slurry Pump (ZBG Type); 2. Kolenwassing drijfmest pomp (ZJ Type);
Schuim pomp serie
specificaties:
| | |
| --- | --- |
| Model | SVR-65Q |
| Capacity | 22.5-105m3/h |
| TDH | 5.5-30.5m |
| Rated Power | 30Kw |
| Speed | 700-1500r/min |
| Max. Efficiency | 51% |
| Standard Shaft Length | 1200mm |
Bouw van sump pomp: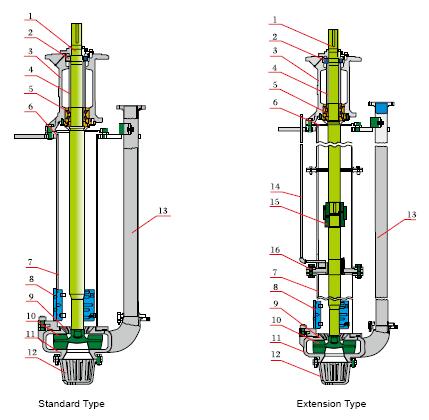 Materialen van de bouw:
| | |
| --- | --- |
| Part Description | Material |
| Casing | R55- Black Natural Rubber |
| Impeller | R55- Black Natural Rubber |
| Back Liner | R55- Black Natural Rubber |
| Shaft | Carbon Steel |
| Mounting Plate | Mild Steel |
| Strainers | Synthetic Rubber |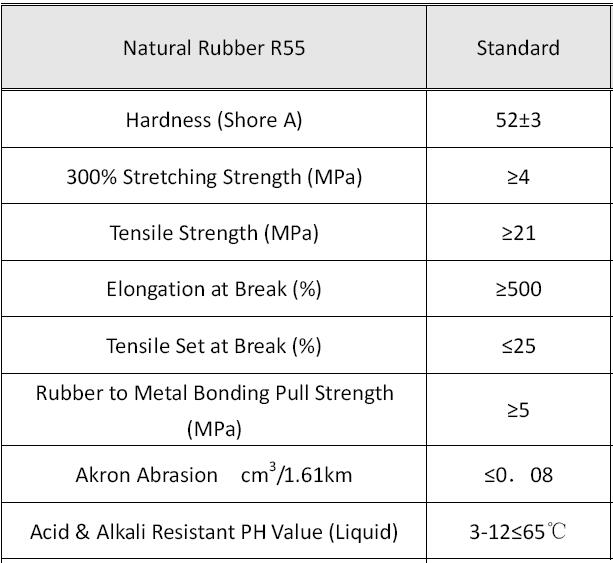 Prestatiecurve: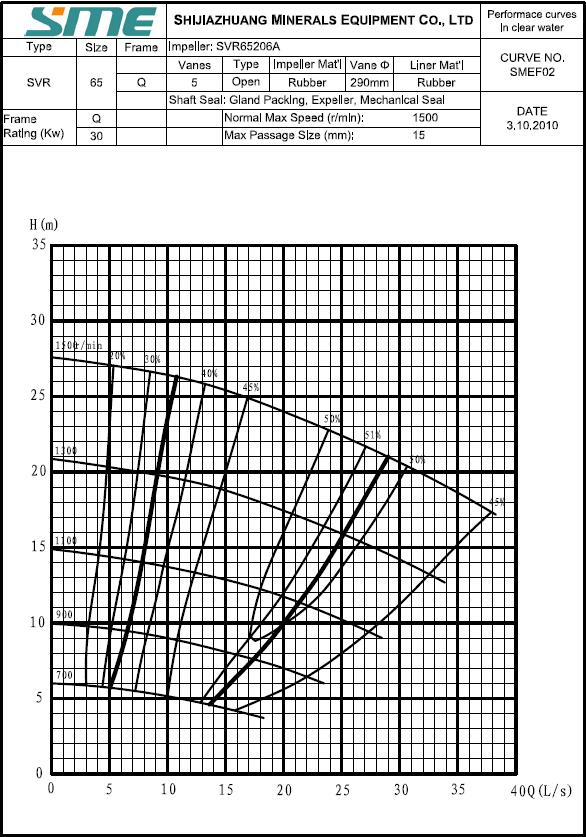 Projecten van Sump Pumps:

Product Categorie : Sump Pomp > Rubber verticale drijfmest pomp